When you insert a B-Pod® into the pod chamber, the brewer will 1) recognize the type of beverage 2) display the relevant brewing options and 3) preselect a default cup size.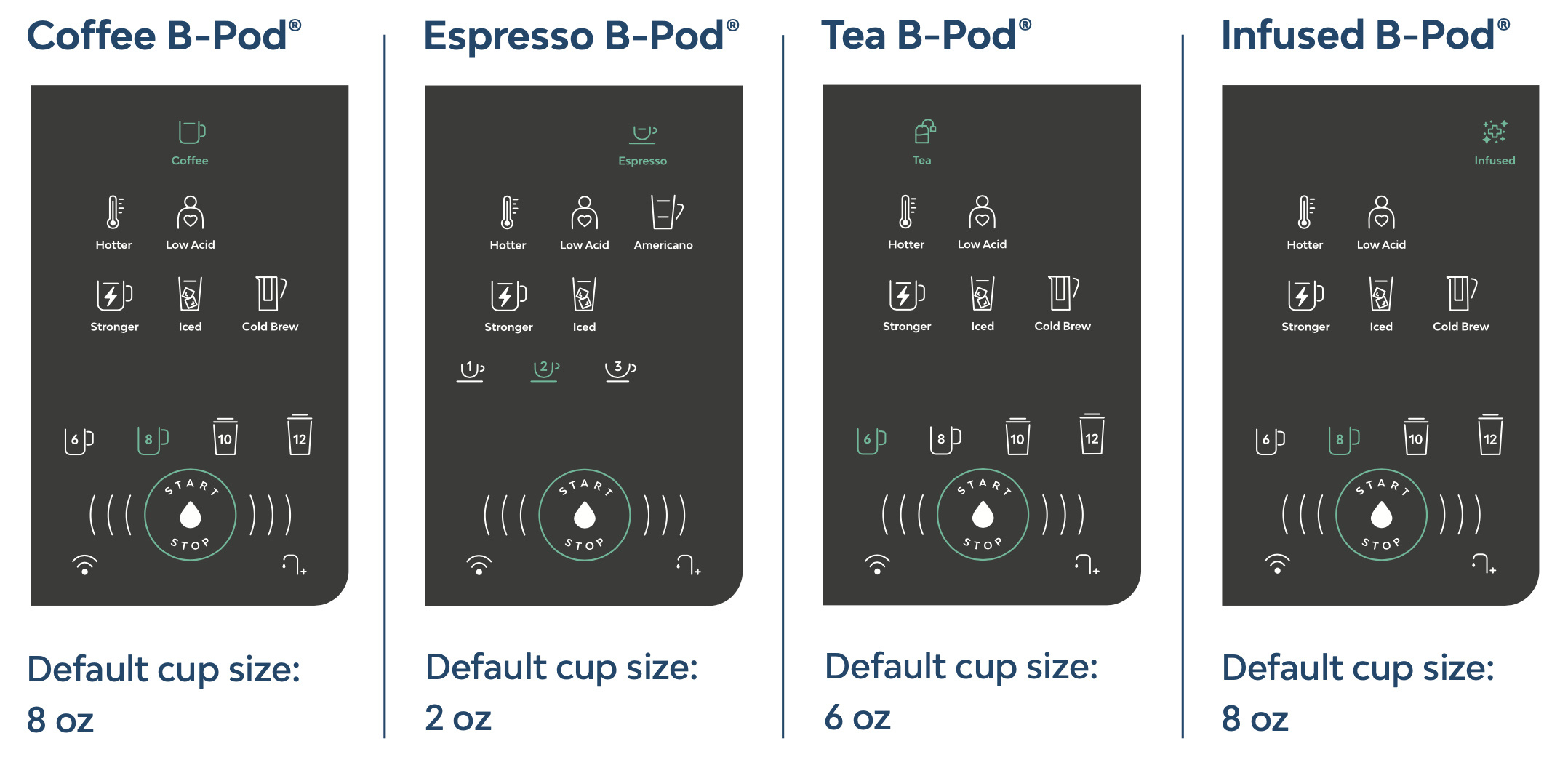 NOTE: Default cup size may vary for some individual B-Pod varieties (Coffee B-Pod, Espresso B-Pod, Tea B-Pod, Infused B-Pod). Actual beverage volume may vary from the cup size selected. If you choose to personalize your beverage size, simply select the cup size you want to brew.
NOTE: The default cup size for Cold Brew is 6 oz.